All professionals at Almoney Dental Group maintain the highest levels of accreditation and pursue ongoing education to stay abreast of the latest trends in the medical field. Read on to learn more about our staff's experience and training.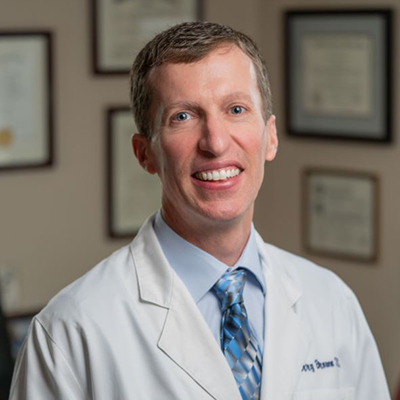 Family Dentist in Miamisburg, OH
Dr. Gerald Brown graduated from the Ohio State University in 1997 with an undergraduate degree in Molecular Genetics. In 2001, he graduated from The Ohio State University College of Dentistry with honors. A native of St. Mary's, Ohio, he had practiced general dentistry for 14 years before coming to Dayton to join us in 2007, than Miamisburg Family Dental in 2016. Dr. Brown stays current with the latest in dentistry through a professional study club, American Dental Association, and continuing education. His focus on patient-centered care aligns perfectly with our office vision, and he has played a vital role as we have added digital technologies to our office.
In his free time, he enjoys spending time with his wife Nichole and their 2 sons. As a family they enjoy most outdoor activities including camping, hiking, and bike riding.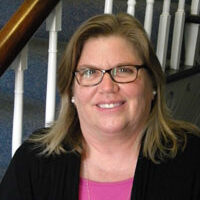 Jean joined Miamisburg Family Dental in May 2017. She brings with her 15 years of dental experience. She strives to make all patients feel welcome and give them the best service that she possibly can. Jean is married and has 2 daughters. In her free time, she enjoys reading, sewing and fishing. We are happy that Jean is part of our dental team.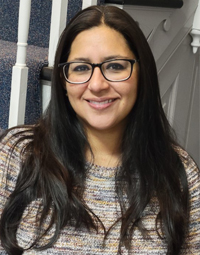 Danielle joined our practice in October 2022. She brings 15 plus years of dental
experience with her. She strives to give all our patients the best care possible. In
her spare time she enjoys spending time with her friends and family as well as
traveling. Danielle is happily married with three grown children and a
granddaughter.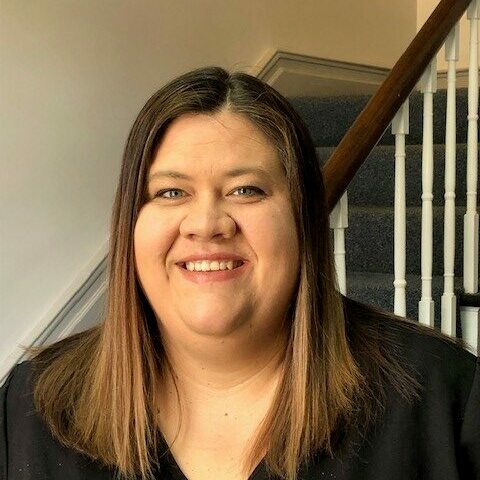 Registered Dental Hygienist
Tamara joined Miamisburg Family Dental in March of 2021. She graduated from Sinclair Community College with an associate degree in dental hygiene in 2012. Her associate degree enabled her a license to administer local anesthesia and nitrous oxide. She strives to improve every patient she sees with their oral health needs. Tamara has one daughter and enjoys traveling, concerts and festivals. We are very happy Tamara has joined our team.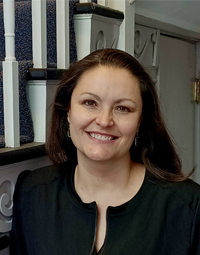 Registered Dental Hygienist
Stacey was inspired to be a hygienist when she was just 8 years old. She
graduated from Sinclair Community College in 2001 with her Associates Degree
in Dental Hygiene. Through the years she has gained valuable experience and
numerous friendships in her field. She strives to provide quality care to all her
patients. Stacey is happily married to her husband for 22 years and has two
wonderful sons. She enjoys spending quality time with her family, friends and
dogs.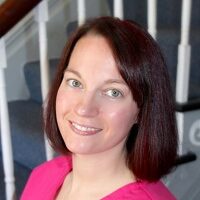 Expanded Function Dental Auxiliary
Jenny started with Almoney Dental Group in 2012 as a front desk coordinator and transitioned
into a full-time dental assistant. She attended the Clark County CTC School for Dental Assisting
from 2000-2002 and took her state boards in 20002. Jenny also received her certification for
coronal polishing from the Ohio State University in 2007. She returned to school at Sinclair to
receive her EFDA license to place fillings. In her spare time, Jenny enjoys riding bikes, hiking,
reading, church functions and spending time with her husband, children and grandchildren.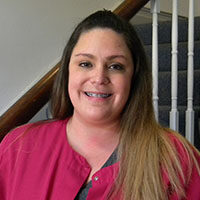 Expanded Function Dental Auxiliary
Kari joined the Almoney Dental Group in June of 2010. She graduated from the Ross
Institute of Medical and Dental technologies in 2010 as a Certified Dental Assistant. She
then went on to graduate from Sinclair Community College as an Expanded Function
Dental Auxiliary (EFDA). Kari strives to work hard and provide top-notch patient care.
She enjoys spending time with her husband and two bulldogs. Kari is passionate about
great food and she and her husband recently fulfilled their dream and opened their very
own food truck.