All professionals at Almoney Dental Group maintain the highest levels of accreditation and pursue ongoing education to stay abreast of the latest trends in the medical field. Read on to learn more about our staff's experience and training.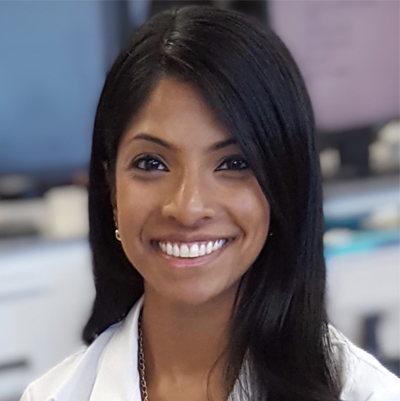 Asita Vinayagalingam,
DMD
Family and Cosmetic Dentist in (Belmont) Dayton, OH
Dr. Asita Vinayagalingam received her bachelor's degree in Molecular and Cell Biology from Texas A&M University and went on to pursue Master's degrees in Biomedical Science and Oral Biology at Philadelphia College of Osteopathic Medicine and Rutgers University, respectively. Dr. Vinayagalingam received her Doctor of Dental Medicine degree from the Dental College of Georgia in Augusta, GA. Following dental school, she attended the University of Detroit Mercy to complete her Advanced Education in General Dentistry (AEGD) residency, focusing on advanced restorative and comprehensive care cases.
Dr. Vinayagalingam strives to provide her patients with compassionate and high quality dental care, fostering a comfortable environment while building long-lasting relationships along the way. She is a member of the American Dental Association, Ohio Dental Association, and Dayton Dental Society.
Dr. Vinayagalingam is an avid lover of the performing arts, indoor cycling, and traveling. When she is not in the office, she enjoys spending time with her family and friends and exploring new restaurants.
Registered Dental Hygienist
Ellen graduated from The Ohio State University in 1986. She worked several
years in the Columbus, Ohio area before moving to Dayton. She joined the
Almoney Dental Group in 2022 when they purchased Love Family Dental. Ellen
strives to give the best care possible to her patients. Ellen lives in Huber Heights
with her cat Jazzlynne. When not working she enjoys gardening, reading and
long romantic walks on the beach.
Registered Dental Hygienist
Heather joined our team in December of 2022. She graduated from Sinclair
Community College in 2013 with an Associates Degree in Dental Hygiene. She
has a passion for helping people and strives to provide quality care, education
and encouragement to patients so that they may achieve good oral health and
lead healthier lives overall. Heather is married to her high school sweetheart and
she enjoys crafting, cleaning to loud music and dance parties with her two
daughters.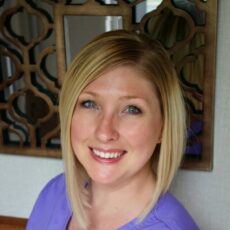 Expanded Function Dental Auxiliary
Sarah graduated with an associate degree in dental hygiene from Sinclair Community College in 2005. She went on to further her dental skills in 2013 by receiving her EFDA certification. She is also skilled in non-surgical periodontal therapy, administering local anesthetic and nitrous oxide when needed. She strives for excellence in all aspects of caring for her patients. When not working, she enjoys spending time with her family and traveling.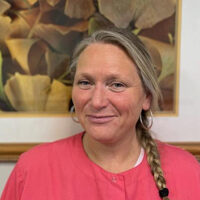 Jennifer has been in the dental field for eight years. She became a part of the Almoney Dental Group when they purchased Love Family Dental. She has her Associates Degree in Allied Health and hopes to pursue a degree in Nursing. She was born into a military family and is the oldest, and only girl, of six children. She has lived all over the United States but prefers the Pacific Northwest. Jennifer has four children of her own who are her world. She loves hiking, reading, dogs and horseback riding. She is an avid sports fan and loves watching her favorite team play football, the Oklahoma Sooners.