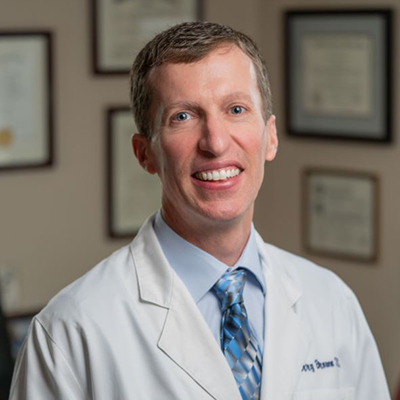 Family and Cosmetic Dentist in Miamisburg, OH
Dr. Gerald Brown graduated from the Ohio State University in 1997 with an undergraduate degree in Molecular Genetics. In 2001, he graduated from The Ohio State University College of Dentistry with honors. A native of St. Mary's, Ohio, he had practiced general dentistry for six years before coming to Dayton to join our practice in 2007. Dr. Brown stays current with the latest in dentistry through a professional study club, America Dental Association, and continuing education. His focus on patient-centered care aligns perfectly with our office vision, and he has played a vital role as we have added digital technologies to our office.
In his free time, he enjoys spending time with his wife Nichole and their 2 sons. As a family they enjoy most outdoor activities including camping, hiking, and bike riding.