The Best Dental Staff In Town!!!
The heart of our practice is an experienced, dedicated and hard-working team that genuinely cares. All our professionals at Almoney & Brown Dental maintain the highest levels of accreditation and pursue ongoing education to stay abreast of the latest trends in dentistry.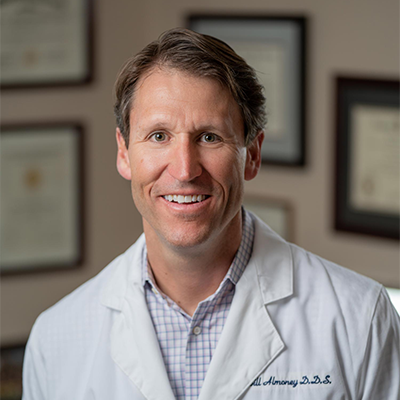 Family and Cosmetic Dentist in Kettering, OH
Dr. William Almoney received his undergraduate degree from Vanderbilt University, and in 1998, he graduated with honors from the Ohio State University – College of Dentistry. Dr. Almoney returned home to Dayton to join his father in practice and also taught restorative dentistry at Ohio State University. For ten years, he enjoyed the opportunity to work beside his father and is committed to providing the same patient-centered care upon which the practice was built.
Dentistry is constantly changing and Dr. Almoney understands the importance of continuing to learn and grow as a dentist. Through his involvement in dental study clubs, continuing education courses, dental organizations like the American Dental Association, and professional journals, Dr. Almoney strives to keep himself and our staff trained and knowledgeable in current dental topics and techniques. He is committed to providing our patients the best possible dental care.
When he is not in the office, Dr. Almoney enjoys spending time at home with his wife, Jennifer, and their four children. He loves coaching his kids' sports teams, cooking and playing guitar and is trying to learn to play golf (without much success).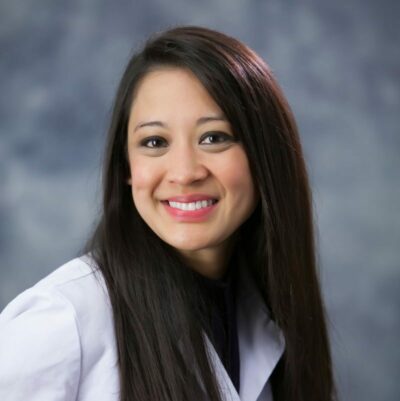 Family and Cosmetic Dentist in Kettering, OH
Dr. Pamela Quinlan graduated from Case Western Reserve University School of Dental Medicine in 2008. She was accepted into the Health Professional Scholarship Program with the US Army and served for five years as a general dentist for active duty members after graduation. During her service, she was stationed stateside at Fort Polk, Louisiana and Fort Benning, Georgia. She was also deployed to Joint Base Balad, Iraq in 2010. Dr. Quinlan gained a wealth of knowledge from various general dentists and specialists in the Army.
After finishing her military commitment, the Worthington, Ohio native decided to return to her home state in 2014 to work in private practice and is excited to be in her home state. Outside of work, Dr. Quinlan spends the majority of her time with her husband, Kevin, her son, Christopher, and her two dogs, Bandit and Echo. She enjoys cycling and cooking.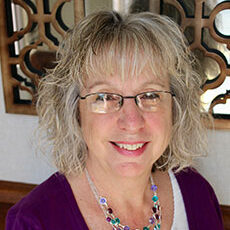 Joan joined Almoney Brown Dental group in August of 2016. She comes to our office with over 20 years of dental experience, with 6 of those years as Dr. Douglas Almoney's chair side assistant. She has held the position of dental assistant and front office coordinator for several offices. Since 2004, Joan has successfully managed her own professional organizing business. She is a native of Kettering and married with 3 grown children and 7 grandchildren. Joan spends her spare time enjoying her grandchildren and playing golf.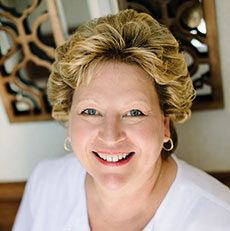 Registered Dental Hygienist
Sandy graduated from Sinclair Community College with a degree in Dental Hygiene in 1978 and again in 1998 with a Public Administration degree. She feels lucky to have joined Dr. Almoney and Dr. Brown in 2000 and enjoys helping her patients feel relaxed and confident with their smiles. Sandy lives in Centerville with her husband Bob and their kids, Christa and Dan. She is a very loyal UD basketball fan and loves her trips to Las Vegas.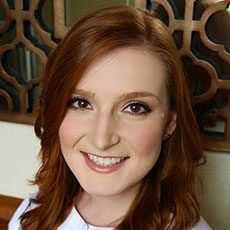 Registered Dental Hygienist
Leah is a honors graduate from Sinclair's Dental Hygiene program in 2010. She is highly skilled in non-surgical periodontal therapy, administering local anesthetic, and dental assisting. Her main goal is compassionate care which she incorporates from her dental knowledge and her former experience as a nurse-assistant. In her spare time, she loves camping and hiking with her husband, Cody, and two children.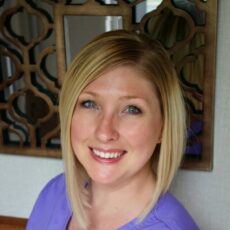 Registered Dental Hygienist & EFDA
Sarah graduated with an associate degree in dental hygiene from Sinclair Community College in 2005. She went on to further her dental skills in 2013 by receiving her EFDA certification. She is also skilled in non-surgical periodontal therapy, administering local anesthetic and nitrous oxide when needed. She strives for excellence in all aspects of caring for her patients. When not working, she enjoys spending time with her family and traveling.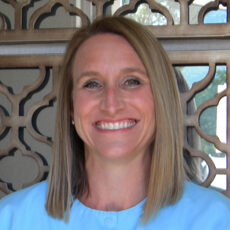 Registered Dental Hygienist
Nicole joined Almoney & Brown Dental in June of 2020 with 11 year's experience as a Dental Hygienist. She graduated from Sinclair Community College with honors with a Dental Hygiene and Communications degree in 2009. She is passionate about dental health and uses her experience to provide optimal dental care to each of her patients. When she is not working, Nicole enjoys spending time outdoors with her husband and twin boys.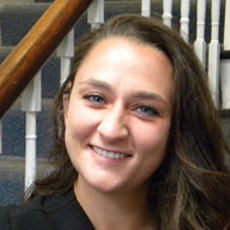 Registered Dental Hygienist
I joined the dental hygiene program at Sinclair Community College, Dayton, Ohio 1 year after high school in 2014 and graduated with a nitrous and local anesthetic license. I worked in a private Dental practice In Springboro for 6 years and then made the decision to work closer to home. I also run my own online health and fitness accountability group. I'm married to my elementary school sweetheart since 2015 and together we have three beautiful children, Jayce, Carmen, and Roman. I enjoy spending time outdoors with my family at the pool, biking, going on a run, and cheering on the Ohio State football team!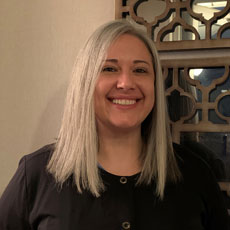 Registered Dental Hygienist
Michelle joined the practice in 2021. She graduated with honors from Sinclair's Dental Hygiene program in 2013 and received the Colgate patient education award. Michelle has a true passion for the field of dentistry and hopes to inspire our patients as well. In her free time, you will find her enjoying life with her husband and two daughters.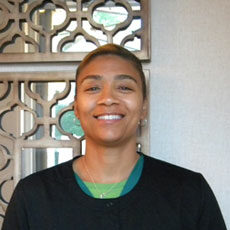 Donita joined Almoney & Brown Dental May of 2020. She has been in the dental field over 12 years. She received her Dental assisting degree from Miami Valley CTC School, graduating in the top two of her class. This gave Donita the opportunity to exempt from the two year wait to attend Sinclair Community College where she received her Expanded Functions Dental Assistant, (EFDA) license. Donita is married to her high school sweetheart and has two children. In her spare time she likes to roller skate and work out.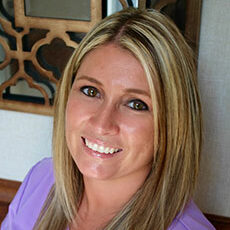 Sumer began working at Almoney & Brown dental in June 2017. Now that she has helped her husband achieve his work goals, she is looking forward to pursuing her dream job, as a chairside dental assistant. Sumer has a passion for expanding her knowledge of dentistry and interacting with patients. In her free time, she enjoys spending time with her husband and two children. She is hoping to run in her first half marathon in the near future.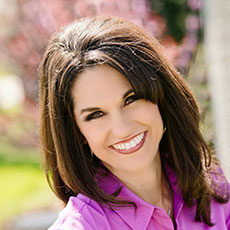 Carla began working with the Almoney & Brown Dental team in October 2014. She is originally from Columbus, Ohio, but recently moved to Centerville from Chattanooga, TN with her husband and 4 children. She strives to make all patients feel welcome and give them the best service that she possibly can. In her free time, she loves watching her boys play soccer and spending time with her family.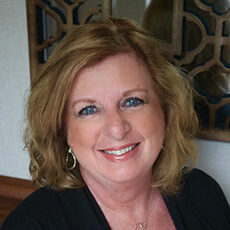 We are happy to welcome Suzanne Rash to our front desk dental team. She started with us in November 2016 and has a back ground of 38 years of dental experience. She has seen many changes in dentistry and is looking forward to being a part of all the positive changes that are yet to come. Suzanne was born and raised in Kettering. She is married and has one grown daughter. In Suzanne's spare time she enjoys spending time with her 2 grandchildren.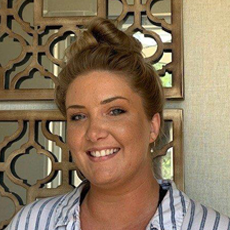 Sadie joined our team in January of 2021. She has been in the dental field for 5 years and strives to give everyone she encounters a positive experience at our office. She believes it is important for our patients to feel welcome, understood and taken care of from start to finish, and she enjoys making their dental experience worthwhile. She is looking forward to her future with our company & can't wait to build lasting relationships. In her free time, Sadie enjoys kayaking, painting and playing with her dogs.
Tammy joined Almoney & Brown Dental in February 2022 as a front office & Insurance coordinator. She comes to us with over 30 years of Dental experience. She loves helping our patients receive the best care and assisting them with their insurance needs. Tammy enjoys spending her free time with family & boating.